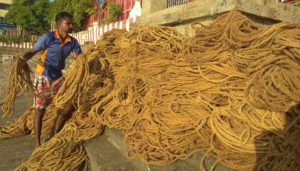 Preparations for the annual Thai poosam teppam festival have started at Sri Kapaleeswar temple in Mylapore.
This evening, men were seen arranging ropes and oil barrels, meant for constructing a massive float, inside the temple tank.
The teppam festival is from Feb.8 to 10, this year. On the three evenings, all gates of the tank will be kept open for people to watch the festivities.