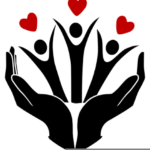 iGiver mobile App connects donors to NGOs by providing focussed information and allows people to donate groceries, health and sanitary products directly to a NGO who needs help in these difficult times.
This App has been developed by a Mandaveli-based tech company, whose staff now work from home due to the current condition.
The company's D. Raghav says that when a donor wants to sponsor a need we share the donor e-mail, after confirming with the donor in the App.
The donor can see all the info on the NGO information and decide his donation."
How it works:
Donors can download the App from Google Playstore (only Android version currently) login, create and search the needs listed by the NGO and order the goods they wish to donate online in Amazon or other online stores and have it delivered it directly to the NGO.
They can also upload a product which they have not been using like an old laptop to be donated. Multiple NGOs will see the info and make requests for the product. The donor can verify and choose which NGO will be best served with the product and select accordingly. This way, donors can ensure that their products are reaching the right hands.
NGOs can login and put up their requirements like groceries, sanitation products, etc. They can also look at listings made by various donors. Once they find a product that interests them, they can make a request to the donor.
App link for – donor – https://play.google.com/store/apps/details?id=com.lokas.idonorm aster
App link for NGO –  https://play.google.com/store/apps/details?id=com.lokas.ngomaster
The website's URL : https://igiver.org/
Raghav says it already has several people using the platform now. and several more
He stresses that iGiver is a technology platform that has no affiliation to any NGO or organization whatsoever and is absolutely free for anyone.
"Owing to the lock-downs and the surrounding circumstances, we are currently unable to undertake any verification of any kind. The requirements are taken solely on a good faith basis and we accept no liability whatsoever in connection with any action or omission on the part of any parties in relation to our service," he states in a press statement.
Contact – 7200011175 or 9168475596 for more info. URL of the company – www.lokas.in