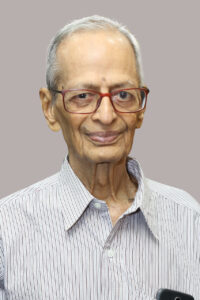 A. Rangaswami, former chairman of Lakshmi General Finance passed away on July 7. He was 91.
He began his career as a professor of physics and was later absorbed into the TVS Group.
He worked for the Madras Motor General Insurance Company till its nationalisation and thereafter, was personally associated in his capacity as an advisor to T. S. Santhanam, chairman, Sundaram Finance Limited.
Rangaswami steered the success of Lakshmi General Finance and became its managing director and was also a director of Sundaram Finance Limited.
He was considered a guide of these companies and his advice was sought on a
routine basis by the family members of Santhanam and R. Ramachandran. In fact, he personally mentored eminent industrialists, Ram Santhanam, Viji Santhanam, R. Dinesh and several others.
He was also closely associated with the Madras Sanskrit College and had authored several books on intricacies of Hindu religion and Yogasutras. His book Prabodha Sudhakaram is the
first English translation and is considered as an authoritative work by scholars.
Both, Rangaswami and his wife were also wellknown for their philanthropy and simplicity. After his retirement, he had been teaching Sanskrit and guiding several spiritual seekers from all
walks of life – in philosophy, Vedic sciences and yoga.
He is survived by three daughters.
Address: No. 8, 8th Street, Dr. Radhakrishnan Salai, Mylapore – 600004
Contact numbers: Mohan Parasaran: +91 98410 23366 / Nandini Mohan: +91 98995 11884