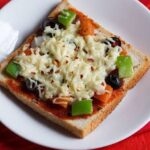 Farhath Jabeen,  a resident of Bishop Garden in R. A. Puram loves cooking.
And the Covid situation got her thinking – to feed the need for good home-cooked food that people were looking for when they could not cook at home.
That idea popped up three months ago and Farhath ventured into home-based catering business.
She offered snacks, lunch and dinner. Now, her kheema samosas and cutlets are a rage today.
Says Farhath, a mother of two, "During lockdown, I witnessed that a number of people especially kids were falling ill after eating food from restaurants. That is when I decided to offer in a small way, home-cooked food."
She spread the word about her business on WhatsApp and on other social media platforms. The orders came in slowly. And now, they are steady and she is busy in her kitchen.
The snacks get sold out fast. And there is a reason for that. As she says, "Since children love snacks like a crunchy pizza or popsicle cutlets and kheema samosa, they move well."
Farhath also offers biriyanis (chicken, mutton), ghee rice (kuska) and chicken curry, and vegetarian meals for lunch. Her dinner menu includes rotis, parathas and chicken curry.
Farhath says that she does not have any specified menu for each day of a week. "I make and sell whatever people ask for."
All food items, she says are made fresh and she does not use preservatives. "For now, as lunch/dinner orders are only limited, I'm able to manage the cooking all by myself. In future, I may employ people if orders increase," she tells us.
Chicken biriyani is priced at Rs 200.
She also provides lunch and dinner for bulk orders. Door delivery is available via Dunzo. Call 9003269759 to place orders.