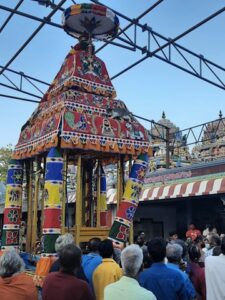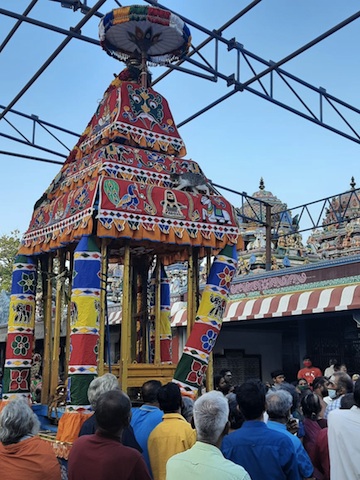 You cannot miss the cats inside Sri Kapali Temple, can you? Some though dislike their presence; others feed them.
On Sunday morning, as the temple and its volunteers prepared for the chariot procession for Panguni 2020 festival, a cat was seen atop the decorated chariot.
It seemed to know it was in the wrong place for the occasion and walked around the top trying to find ways to get off it. It needed a volunteer to use a temple umbrella to coax the cat to come down.
WATCH S. Prabhu's 15 sec. video of the cat act on the Facebook page of Mylapore Times. Prabhu reported this with the photo.