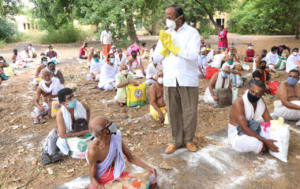 The AIADMK party had chosen sitting MLA, R. Nataraj to be its candidate in Mylapore constituency for the elections to the TN Assembly in April.
The list was made public this Wednesday evening.
Nataraj was keeping his fingers crossed because the BJP was said to be keen to get this seat. But he was also confident that his record as MLA would get him the nod.
File photo of MLA at a past event used here