For the past three years, commercial artist M. Lakshmanan has creatively used the street-facing wall of his house in Srinivasapuram by the sea, to do a collage of what he feels is appropriate as a New Year message.
Despite the sudden rainfall last week, this artist spent three whole days at his work, less of graffiti and more of a visual canvas.
"I chose a few themes that dominated the past year," he said. "The massive rains in our city, the death of Gen. Bipin Rawat, the floods in the state." And he had to repeat an issue that he had highlighted in 2020 – handling the Corona virus.
Lakshmanan says he has had a rough time the past two years as far as work goes – less job work, especially commercial paintings on walls and creating large sign boards.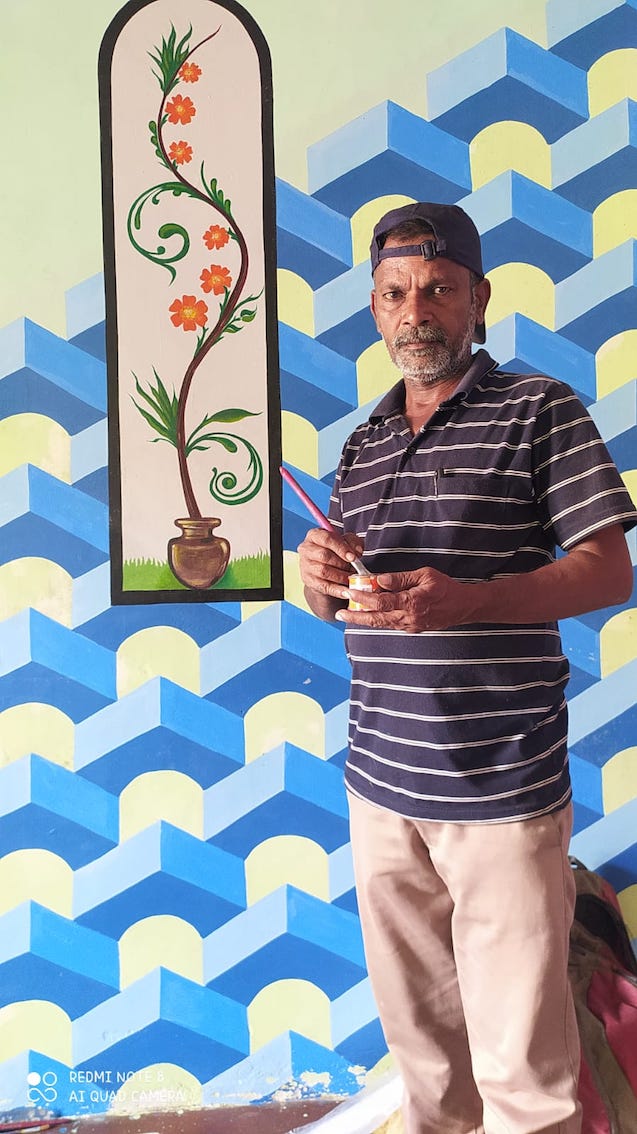 He works independently, and hires people depending on job work he gets, including white washing and creating themes on the walls of bedrooms or inside stores.
Ping him at 8939651280  if you need his services.