A large number of people took part in the ther ( chariot) procession on Saturday morning ( April 30) at Sri Madhava Perumal Temple in Mylapore as part of the annual Chithirai brahmotsavam.
The well-decorated chariot was pulled by people, including lots of children through the streets of the temple zone.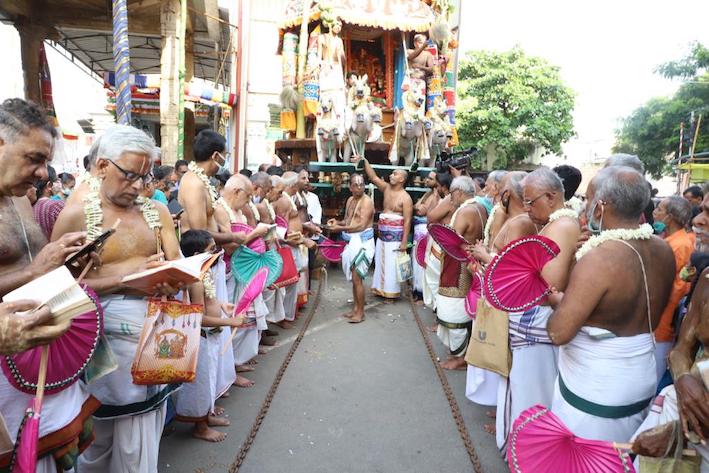 The festival ends on May 3; it started last Sunday.
We noticed the presence of a fire engine and service personnel parked in the temple zone; this measure follows the fire tragedy that struck a 'ther' procession at a temple near Thanjavur some days ago when the ther came in contact with a overhead high-tension power cable.