Jayashree Arvind is frustrated with the civic mess outside her residence on Dr.Ranga Road's Pushpavanam Colony. As many others on this road.
She says they are suffering because of the manner in which the new storm water drains work has bene executed.
She says, "For the past one month the storm water drain work has been left unfinished in many parts.  The tree outside my house had been uprooted but the roots are still precariously hanging.  Drinking water supply has been polluted with drainage water and lot of us from the colony have fallen sick."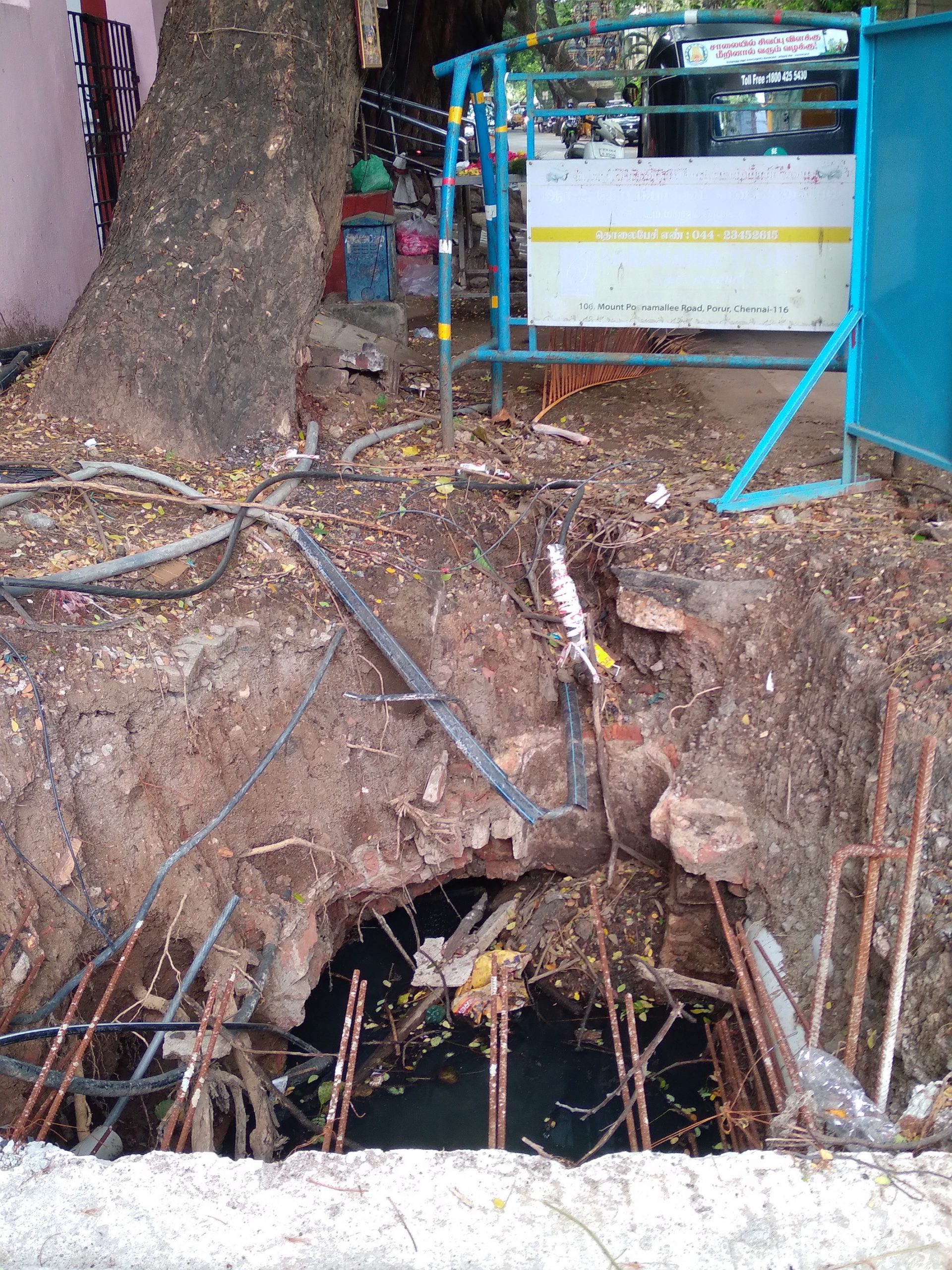 She says the stagnating water in the drains has become a breeding space for mosquitos.
Says Jayashree, " We just don't know what is to be done. There are so many old people who face lot of difficulties due to this mess."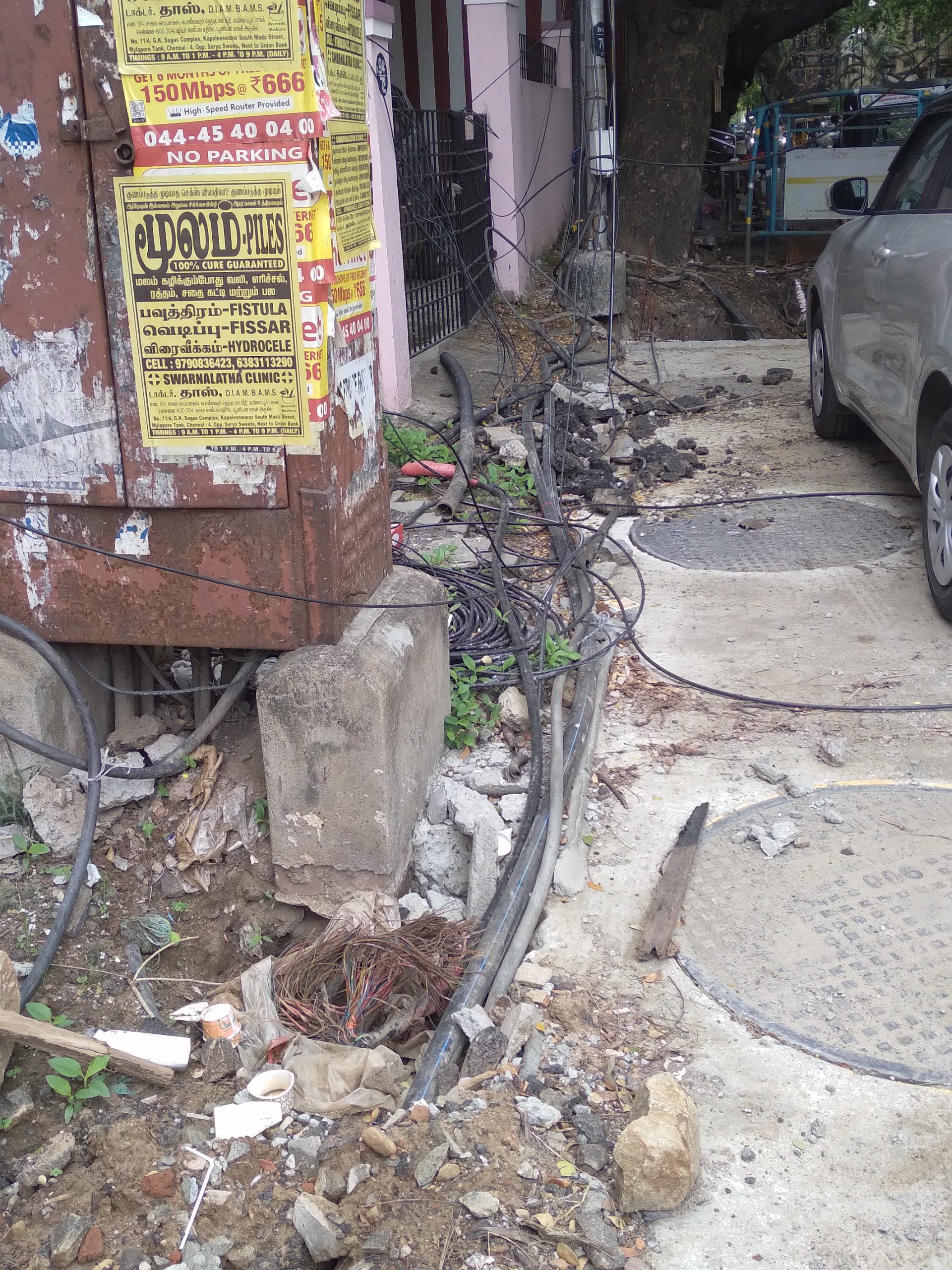 Save for a visit by the Mylapore MLA who came by when some serious issues popped up some weeks ago, no IAS officer or the Mayor has reviewed work here – though the officers checked out the Alwarpet – TTK Road SWDs work. The CM too has come that way long ago.
Photos ; Jayashree Arvind