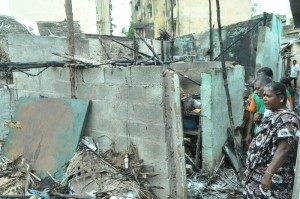 A fire which broke out in the huts-dominated colony of Slaterpuram in the late hours of Thursday night rendered about 12 families homeless.
Nobody was seriously injured by the affected families lost their possessions in the blaze.
It is not known what caused this fire.
Slaterpuram is a colony alongside the Buckingham Canal near P. S. North school.